Our Commitment to Research
At Vertex, we are a science-led organization. Three out of five Vertex employees are dedicated to research and development and we invest more of our operating expenses in R&D than pharmaceutical industry averages. We understand the science to help people with serious diseases.
Our scientists have spent the last 20 years doing what was once thought impossible – developing the first medicines that treat the underlying cause of cystic fibrosis (CF).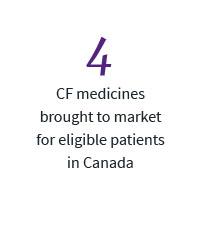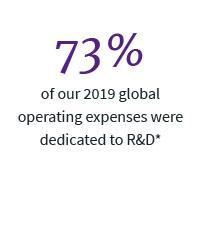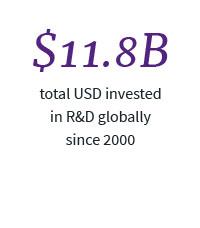 *Operating expenses are defined as R&D + Sales General & Administrative. All figures are calculated using generally accepted accounting principles.
Our Research and Development Sites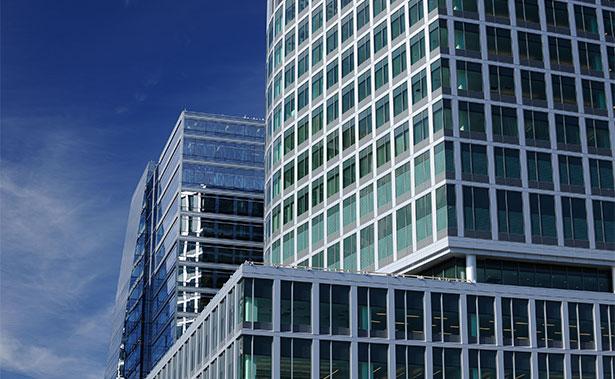 Boston
The Boston research site was founded in 1989 as our first research facility and is home to our corporate headquarters. Boston is home to the Vertex Manufacturing Center, the facility where many of our medicines are made using our state-of-the-art continuous manufacturing process. The site is also host to a 3,000 square foot classroom and laboratory space for Boston Public School students to learn alongside Vertex scientists.
Oxford
The Oxford research site was founded in 1998 and was the first Vertex site to establish a green chemistry strategy for sustainable lab practices. Oxford will be developing a Learning Lab for local students in 2020.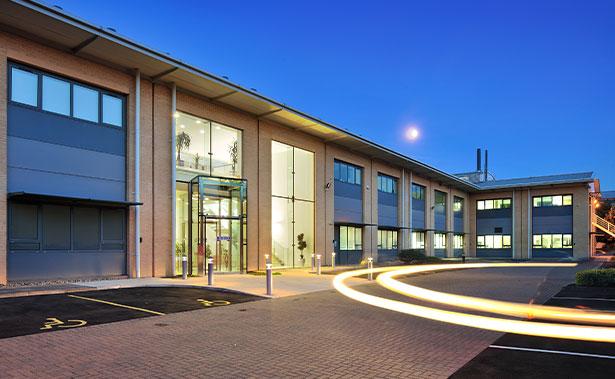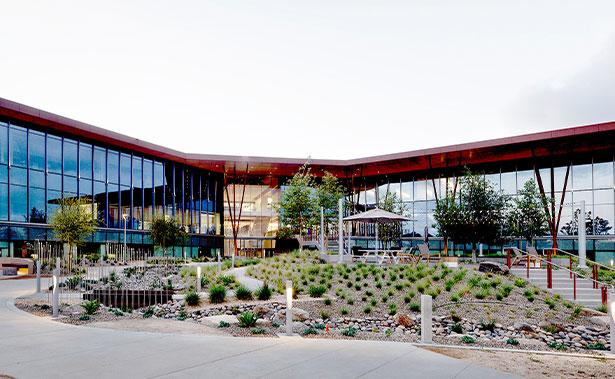 San Diego
The San Diego research site was founded in 2001 and is where scientists discovered our cystic fibrosis medicines. The site is also home to our cell daycare, where billions of cells are cared for, in order to test our compounds to provide the highest quality data that drives our drug discovery research. The Learning Lab at the site brings in over 500 San Diego Unified students every year to work and learn alongside Vertex scientists.
Vertex Cell and Genetic Therapies (VCGT)
The new Vertex Cell and Genetic Therapies site was announced in June 2019 and is expected to be completed in 2021. Research, development, and clinical manufacturing for cell and genetic therapies will be based in this new research site in Boston. The site represents two rapidly emerging therapeutic modalities with the potential to treat several diseases we're focused on – including sickle cell disease, Duchenne muscular dystrophy and type 1 diabetes.