Our Commitment to Research
At Vertex, we are a science-led organization. Three out of five Vertex employees are dedicated to research and development (R&D) and we invest more of our operating expenses in R&D than pharmaceutical industry averages. We understand the science to help people with serious diseases.
Our scientists have spent the last 20 years doing what was once thought impossible – developing the first medicines that treat the underlying cause of cystic fibrosis (CF).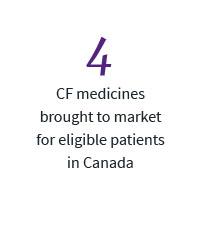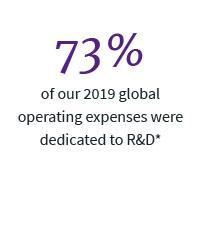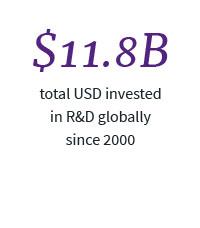 *Operating expenses are defined as R&D + Sales General & Administrative. All figures are calculated using generally accepted accounting principles.